Along the Edge — Press Kit
Facts sheet
Game:
Along the Edge,
An interactive graphic novel.
Press contact:
alongtheedge@nova-box.com
Release Date:
PC/Mac/Linux: June 14th 2016,
Nintendo Switch: October 15th 2020.
Platforms:
Steam,
itch.io,
Nintendo eshop,
and other online retailers.
Languages:
French, English, German,
Simplified Chinese.
Age Rating:
PEGI: 16 — ESBR: Teen
Violence,
Blood,
Sexual Themes,
Use of Tobacco,
Use of Alcohol.
Developer:
Nova-box
based in Bordeaux, France.
founded in 2007.
Address:
21 rue des Retaillons
33 300 Bordeaux
France.
Game Icon: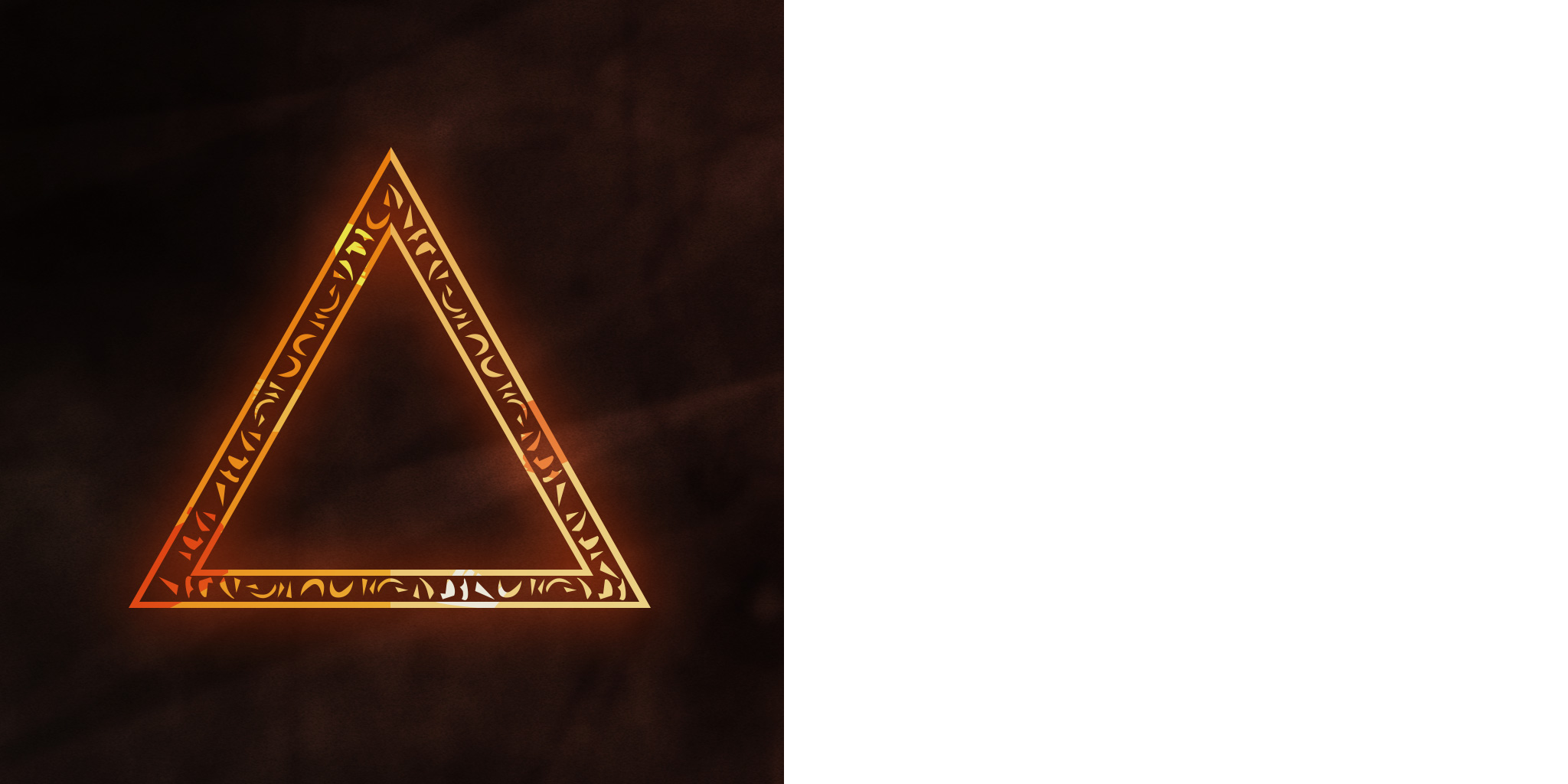 Along the Edge is an interactive graphic novel for PC, Mac and Linux. It was released on itch.io, the Humble Store and the Mac App Store on June 14th 2016. It was released on Steam on October 12th 2016.
It will be released on on Nintendo Switch on October 15th 2020 (Preorders start on October 1st 2020).
It is an narrative game, set in the European countryside, where your choices impact the main character's personality and appearance.
Story
Daphné is at a dead-end. She's unsatisfied by her personal and professional life. So, when she inherits an old family house in a remote part of the country, she jumps at the opportunity to start anew.

Does she decide to embrace her legacy or does she hang on to her old way of life?
Features
A slightly occult universe painted with the vibrant colors of the European countryside.
Your choices change the main character personality, mood and look. (Each time you make this kind of choice, an intuitive feedback system lights up the symbol(s) of the corresponding personality archetype on the top of the screen).
A huge amount of content, enough to fill a two years compendium of a comic-book series:
— Over 450 hand-made fullscreen illustrations and 20 characters with over 400 different variants and attitudes (including 38 possible appearance evolutions of the main character, Daphné),
— 80.000 words in English, French and Simplified Chinese (which would translate into a 400 pages novel).
High replayability: 60 different endings, 28 achievements to unlock. Throughout the story, your choices will impact:
— how the plot ends (6 possibilities),
— the destiny of the main character (4 possibilities),
— the romantic relationships of the main character (3 possibilities),
— several smaller plot points (such as the life or death of some supporting characters).
Videos
Gameplay Video (Youtube)
Watch the first ten minutes of the game.
Screenshots
Download Screenshots (.zip)
Logos & Icon
Download Logos & Icons (.zip)
Awards & Recognition
— "Nominated for Emotional Games Awards 2018: Best Emotional Indie Game", Laval, France,
— "Indie Game Factory Awards: Best Art Direction", Animasia 2016, Bordeaux, France,
— Literary festival "Des Livres & Moi", Centre François Mauriac, Domaine de Malagar, France, 2018,
— "Créer des Visual Novels en France, l'exemple d'Along the Edge", conference given for the Festival International de la Bande-Dessinée d'Angoulême, January 2016.
Selected Articles
— "Certains coups d'essai valent parfois des coups de maître. Ce petit bijou donne envie de suivre de près ses créateurs.", "Un Roman Graphique Made in France", Cyril Valent, 01net Magazine, n°858, p.72,
— "Along the Edge Is An Exquisite-Looking Visual Novel", "Along the Edge, preview", Brittany Vincent, Rock Paper Shotgun,
— "Along the Edge is one of those rare stories that blur the lines so deeply you don't quite know you've made a mistake until it's too late", "Along the Edge Review", Emily Sowden, Gamespew.com,
— "Nova Box has put together something truly eye-catching", "New Releases (6/17/2016)", "JP", VNsNow,
— "In a sea of visual novels adhering all too closely to dull tropes and uninteresting conventions, Along the Edge is part of a new breed of interactive fiction rethinking what can be done with the genre.", "Along the Edge brings dark and striking interactive fiction to Steam next month", Nate Kiernan, Kritiqal,
— "This is more than a game. This is a work of art. A truly unique experience!", "Along the Edge Review (iOS)", Luciano, Touch, Tap, Play,
— "Une très jolie direction artistique", "Quand le jeu vidéo croise le roman", Avorpal, Indie Mag,
— "I was impressed with the differences to the story between playthroughs […], seeing totally different sections depending on your choices", "Review | Along the edge", Kate England, Big Boss Battle,
— Along the Edge Interview, Michael Mosley, Omnigamer,
— "'Along the Edge' no sólo crea una nueva etiqueta, la de novela gráfica interactiva. En su complejo árbol de decisiones y tramas encadenándose en base a nuestras acciones, es un ejemplo sublime de cómo construir una narrativa en videojuegos", "Love de Indie — Along the Edge", Fran Sevilla, Gamereport.es.
Our Story
The team is composed of a three persons game studio (Nova-box), a freelance graphic artist (Nicolas Fouqué) and a freelance musician (Charles-Henry Martin).
Nova-box was created about ten years ago (in October 2007). During the first years, they worked mainly as subcontractors specialized in Artificial Intelligence and user experience design for larger game studios in the Bordeaux, France area. In 2013, they began making their own narrative games as an independant company, starting with "Echoes, Season 1: Greenhearth" on iOS.
Nicolas Fouqué is a freelance artist. School of Fine Arts graduate, he also has a degree in Game Art and started making video games in 2007 at Mad Monkey Studio. Freelance illustrator since 2010, he was the art director of "9 Elefants" (published by Microids) in 2013. He formed a long term partnership with Nova-box, starting with the second episode of "Echoes, Season 1: Greenhearth".
Geoffroy Vincens is a creative writer, a musician and an hobbyist photographer. He co-wrote "My Hero Firefighter" for Nintendo DS in 2008 and "Echoes, Season 1: Greenhearth" for iOS in 2013-2015. For Along the Edge, he crafted a very personal universe, set in a fictional version of his rural childhood hometown. He also helped creating the visuals by taking argentic photographs during field trips on location.
Charles-Henry Martin is a music composer and a pianist. For Along the Edge, he wrote and recorded about one hour of original piano solo material on an acoustic grand piano. He also provided all the background sounds of the game, capturing the material on location with a portable recorder.
The creative team worked hand in hand for nine months (from late August 2015 to May 2016) to create the story and the visuals, while the technical team worked part time on the engine.
Since nothing on the market was satisfying their needs for a modern, multi-platform and extensible interactive story engine, their created their own, based on web technologies (node.js). The code is open source and they plan to share and maintain it with the game-making community once the game has shipped.
Artistic Statement
We are a small team with strong motivations and beliefs. We are convinced that video games are a perfect medium for storytelling, especially interactive stories that couldn't be told through classical media.
Entertainment is not the only goal for us, what we want is to deliver a message, and, above all, to provoke an emotional response.
With Along the Edge, we wanted to make a very accessible game: there is absolutely no dexterity, no strategy, no 3D space perception skills and no learning curve required to fully enjoy it. While there's no possibility of a "game over" until the story ends, the game automatically saves your progress after each of your decisions. So, as a player, you will have to live with the consequences of your actions, and some of the story lines may very well lead you to very tense or awkward situations.
In some aspects, Along the Edge is quite similar to a personality test. As you pick between different dialog lines, the system continuously updates the personality map of Daphné, the main character. When the story comes to an end, she will be a drastically different person from one play-through to another.
Gradually, unconsciously, you help her become her new self through your choices.
Team
Creative Team
Nicolas Fouqué — Art
Geoffroy Vincens — Words
Charles-Henry Martin — Music
Technical Team
Geoffroy Vincens — Project Management
Ophir Paz — Code
Raphaël Le Bobinnec — Code
Rachel Capie — English Proofreading